Long Term Care Facilities
Life Touch Hospice cares for patients wherever they are: assisted living centers, independent living centers and nursing homes. Hospice care does not replace long-term care; rather it supplements the care.
The RN Case Manager works with the nursing home staff to develop a care plan tailored to the needs of the patient. Nursing home staff members are experts in long-term care and hospice team members are experts in end-of-life care: partnering the best of their services with the best of ours for optimum care.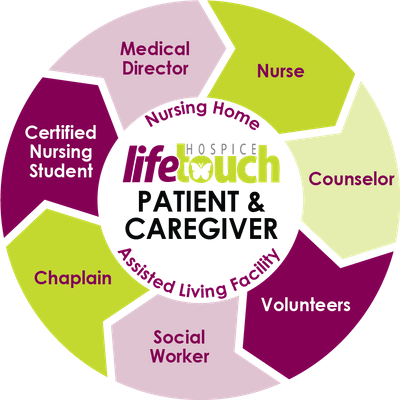 Services Provided:
​Individual/Family support
Regular visits by RN Case Manager
Physician consultations
Hospice Team on call 24/7
Pain and Symptom Management
Labs and Diagnostics
Medical equipment and supplies
Medications
Inpatient care
Hospice services are covered by Medicare, Medicaid, private insurance, or charitable care. Life Touch Hospice cares for patients regardless of their ability to pay.
Our Long Term Care partners include:
El Dorado

-Courtyard Health and Rehab
-Springs of El Dorado Health and Rehab
-Hudson Memorial Nursing Home
-Oak Ridge Nursing and Rehab
-Timberlane Health and Rehab

Magnolia

-Springs of Magnolia
-Wentworth Place
-Dudneywood

Warren

-Chapel Woods Health and Rehab

Camden

-Pine Hills Health and Rehab
-Ouachita Nursing and Rehab
Our Service Area