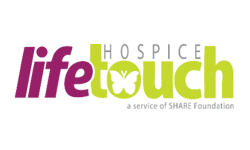 Hospice Care: Needed Now More Than Ever 
We are in an uncertain and unprecedented time for most of the population. We can see the economy struggling, unemployment steadily rising, businesses closing temporarily and permanently, and thousands of lives lost or suffering. Those are undoubtedly important, but they are just the things we can see. Working in serious illness care, we have seen an unfortunate effect from the COVID-19 pandemic that is going unnoticed. People are not receiving regular medical care, serious illnesses and diseases are going undiagnosed, and those that are eligible for Hospice care not being referred.
"Nearly one in four cancer patients reported delays in their care because of the pandemic, including access to in-person appointments, imaging, surgery and other services, according to a recent survey by the American Cancer Society's Cancer Action Network."1
The reasons behind this include fear of going out, uncertainty regarding office hours and availability, inability or unwillingness to access telemedicine, and a change in priorities by hospitals and clinics. This means people are suffering and dying with no support surrounding them. The population we serve was already one of the most underserved and susceptible before the COVID-19 pandemic began. The aged and advanced illness population is isolated, mostly lacking access or funds for medical care, and often have to choose between food, medicine, and other essential items. The global pandemic has only exacerbated this situation, even here in South Arkansas.
Hospice Care meets people where they are and provides exceptional medical, spiritual, emotional, and social support for the patient and their family. All of this is done while reducing the burdens of cost, travel, and overall stress. Misunderstanding and fear keep many from discussing Hospice, and without the push from their medical provider, there has been a significant decline in patients and families served. What is certain is that there are no fewer people eligible for Hospice, there are likely more, but that they are just not making it to Hospice.
"The only way you can die surrounded by your loved ones is home hospice, now all other (medical facilities) are on lockdown," said National Hospice and Palliative Care Organization President and CEO Edo Banach. "I do wish that the story would be better told. There really is a compelling case for people who have the desire to die at home surrounded by their loved ones."2
With a community as loving and supportive as ours, I know the fact that people who should be receiving our care are not will not sit well. There are things you can do to help, and you don't need to be a doctor, you just need to care.
1. Tell people the truth about Hospice: help dispel the fear and misconceptions. How has it impacted your family and friends?
2. If you know people who might be eligible for our care call us or tell them to contact us. You can also see the list of indicators by disease on our website: https://lifetouchhospice.org/what-we-do/resources. There is no harm in contacting us too early, but there is harm in waiting too late. ANYONE can call us to refer, not just the doctor.
Our assessment is free and carries no risk or obligation. Help us make sure that those who are eligible for Hospice receive the care they deserve, and ensure the last several months of their lives are marked by compassion, comfort, and expert care, not isolation and uncertainty.
Life Touch Hospice is an agency of SHARE Foundation a 501c(3) nonprofit whose mission is to identify, develop and foster programs and services that further the health and well-being of the people of our community and surrounding areas.
God bless you, and thank you for your continual support!
Tyler Turner, Outreach Coordinator for Life Touch Hospice.
1 Denise Grady, New York Times: The Pandemic's Hidden Victims: Sick or Dying, but Not From the Virus (4/20/2020)
2 Nancy Cutler, Rockland/Westchester Journal News: Hospice care can benefit COVID-19 patients, ease stress on medical providers, health care experts say (May 1, 2020)