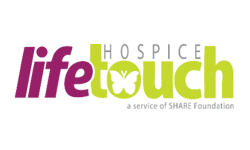 Hello!
This section, much like our lives, is a work in progress. We hope to share lessons learned from caring for those at the end of life. We have learned so much from our patients and their families. The wisdom from this precious and sacred time is worth so much, and the sooner we grasp the lessons that end of life patients and families have for us, the better off we will be. 
We must first remove the fear associated with aging, death, and dying before we can make any progress. Please join us in our effort to better ourselves and this community.
We are in this life together as a community. Building up networks of caring people is a mission of ours. We have seen people try to tackle life (and death) alone, and that is something no one should have to do. Life and death are more complicated than ever. There is more paperwork, legal issues, confusion, and misinformation than ever before. It is not just okay, but necessary to seek help and information from trusted sources. Let us help you.
Death has been removed from the realm of nature and shoved into the corner of a medical field. The dying population is mostly isolated, underserved, and misunderstood. That is not how progress is made, and it is not how we make sure people leave this world in dignity, peace, love, and closure. We create opportunities for good deaths by opening up this conversation to everyone. 
Subscribe to our blog to receive an email any time we post. Please send us any words of wisdom, correction, or encouragement! 
With love, 
Tyler