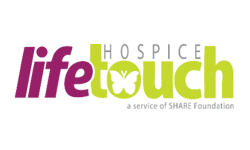 Hello and welcome!
Wow! The past few weeks have been a whirlwind of change! I know we are in this together, but it can be tough to stick together when you can't get closer than six feet. It takes a lot of mental energy to keep positive, be informed, and remember that this is affecting everyone.  Let's remember to have grace with each other and ourselves! Fear and judgement go hand in hand if not careful.
There have been a number of wonderful examples of the tenacity and creativity of the human spirit over the past month. Families and communities are coming together to help meet needs, companies are changing production lines to solve PPE shortages, utilities are being kept on, and there is an abundance of thoughtfulness and prayer.
Of course, this pandemic has also resulted in an incredible amount of pain, anxiety, economic distress, and death. That is certainly not to be ignored. I think it important to note that we do not have to wait for pandemics, emergencies, or crises in order to be uplifting, positive, and loving.We can use the lessons we learn during these times to be better people during "normalcy."
What lessons have you learned during this time? Any new hobbies, shows, podcasts, books, or aggravations (haha!)? I will probably make another post with my list of shows and recommendations. I would love to hear your recommendations as well. Let me know on Facebook: message or tag OutreachCoordinator Tyler.
I hope you are staying safe and following CDC recommendations. Let's continue to practice social distancing (and wash hands, cover our mouths and noses, etc) and starve this virus out sooner rather than later. If there is anything we can do at Life Touch Hospice or any group we can connect you to, let us know! Call us at 1.866.378.0388 and ask for Tyler, email me directly at tturner@sharefoundation.com, or message me on Facebook. Be sure to check out COVID-19 Support for Union County and Surrounding Areas on Facebook for local resources and support.
God Bless!
-Tyler Turner